Its been awhile since I shared some fun new discoveries with you all.
I am working hard to give up Diet Coke. Instead of cola. I drink lots of water, sparkling in particular. Well...last time I was at Nordstrom's cafe I discovered their Sparkling Cooler (mix of tea/lemonade/club soda). Oh my...so refreshing and tasty. I mix together equal parts of Crystal Light iced tea, Crystal Light lemonade and water. Fill a glass with half of the Crystal Light mixture and half club soda and you will have a fabulous new summer drink. Don't forget a pretty glass and straw.
As I shared with you recently I have been spending the majority of my time this summer sprucing up our home. Two fun wall decorations I am considering are:
Plate wall art which just makes me happy to look at: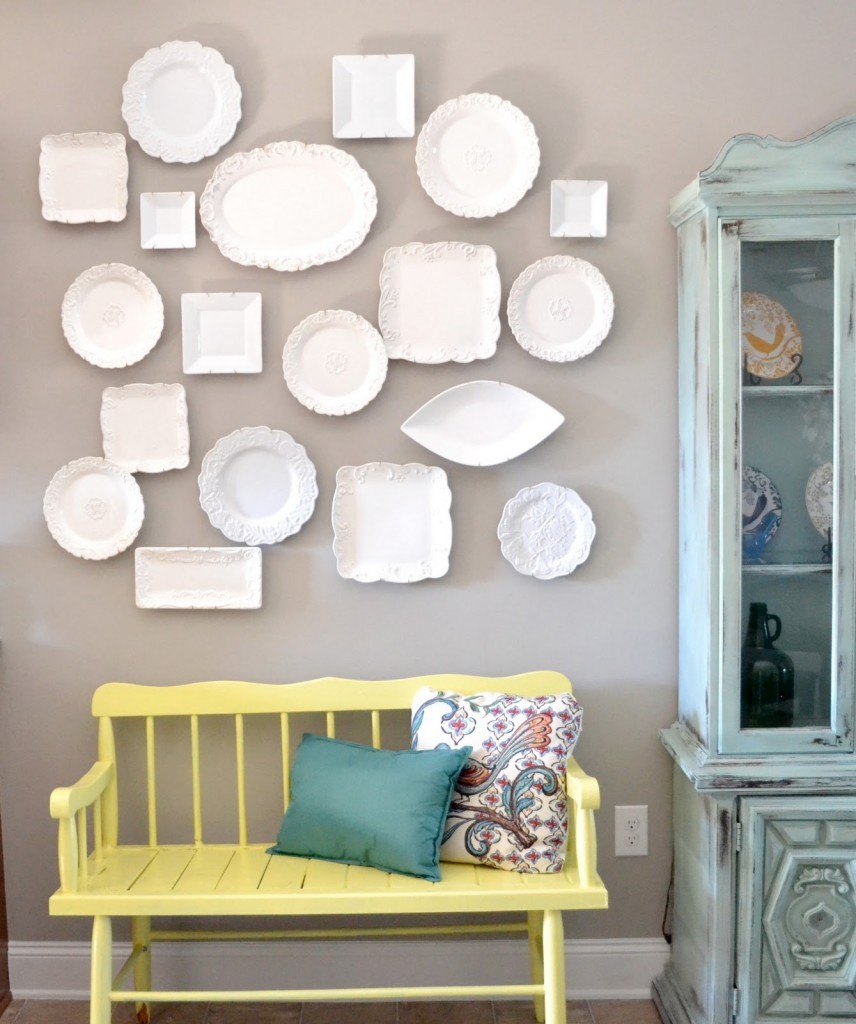 Mirror groupings really can add so much in design and texture to a room:
I have been listening to podcasts (most from the Diana Rehm show) via NPR's website. See I really do more than follow Suri's blog, watch reality television and read People and Us Weekly. This link is to an interview with Chris Bohjalian (a favorite author) about his new book:
I want to hear all about your summer and the fun activities that have occupied your time. Please tell all of us about a great book you are reading, a trip you are planning or a wonderful day spent with friends and/or family. I cannot believe its mid July already. So in the remaining weeks I plan to visit the beach, lunch again on the beautiful patio at Brewsters in New Buffalo, attend as many outdoor concerts as possible, finish painting the downstairs rooms in our home and lounge with my LARGE stack of magazines on the deck.