As I walked across campus this morning on a cold and snowy day my thoughts turned to sun pretty spring and summer clothes. Browsing the spring lineup at Anthropologie (OF COURSE), Nordstroms, JCrew, Zara and Bloomingdales I feel confident in the following predictions:
Maxi dresses will remain very relevant in the coming months. The longer lengths are also extended to skirts (some of you may be familiar with the term, tea length). I am seeing many full skirts that fall halfway between the knee and ankle. Pastels seems to be everywhere. Boyfriend jeans continue their role as a closet staple. Contrast collar button down shirts continue to be popular. Ann Taylor has a beautiful white button down with pearls and sequins tastefully (yes those two can look tasteful together, thank goodness) placed on the collar. A touch of leather (real or faux) on garments. Perhaps a leather sleeve on a cardigan (an unnamed friend may now up her cardi collection to 71 from the current inventory of 70 because I am pretty sure none of hers have a leather accent) or a leather collar on a bomber jacket. Statement necklaces are also still in trend. Good news for those of us who may own a few (or a lot but who's counting?) of these pieces.
I would NOT wear this buttoned all the way up, but thats just me:
JCrew: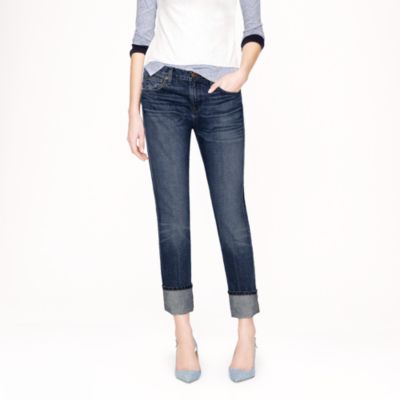 The Venus Flytrap necklace from JCrew has stood the test of time, its remains one of their most popular accessories: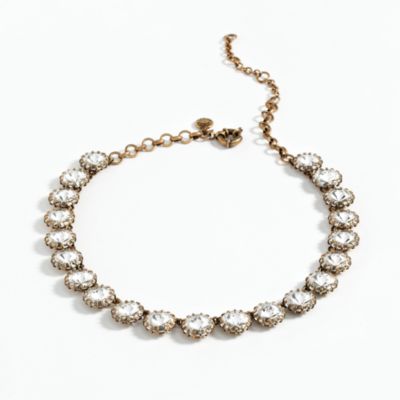 What fashion items are you looking forward to in the coming months?