Are you as tired as I am of summer clothes? Ready for sweaters and jackets (in other words...arm coverage?)? Love the thought of no more tanning lotion? Ladies, its time for fall. Here are some quick ideas to help turn your summer lovelies into fall looks:
Blue Jean Jackets - I love throwing a good jean jacket over everything. I especially like mixing the men's wear look with lace and/or a few (yes...a FEW) ruffles.
JCrew jean jacket
Black Tights - Everyone should have at least 2 good pairs of opaque tights in their closet. Black tights look good on EVERYONE and coupled with black shoes or boots give a long and lean look (no additional explanation necessary).
Cardigans - Some people seem to accumulate (will not name names here) cardis in every color of the rainbow. I love to see unexpected colors together (black and navy, orange and pink). You can button up your cardigan (with the buttons in the front or back...honest, you can) and tuck it into a skirt, you can leave it unbuttoned and wear it over a shirt or tee or tie it preppy style over your shoulders for a peek of color. Such fun!
Nordstroms
Scarves - Look for darker colors, maybe a print. I myself rarely wear scarves in the summer...just too warm. However come fall, I am a scarf queen (or so you would think given the number of scarves I own).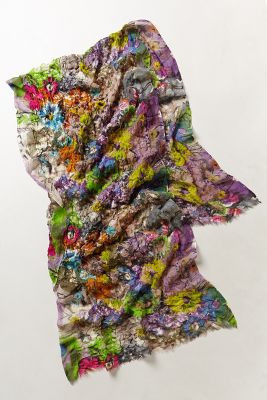 Anthropologie
Lip Color - There is no rule that says you cannot wear your glossy pink lip tint once the leaves begin to fall. However this is a good time to explore some pretty colors like plum and deep berry hues in a matte formula. You could even take a fashion risk and try bright red lipstick. Just remember that red lipstick is not red lipstick...you need to shop around to find the one that is right for you (hmmm, maybe a life lesson here too).
Boots - -Do you own booties? If not, please run out as soon as you finish this post and join the current fashion season. Booties have and continue to be EVERYWHERE this season. Trust me when I say black booties paired with black tights will take you anywhere and everywhere. They look adorable with jeans (even boyfriend jeans), skirts and dresses as well as dress pants.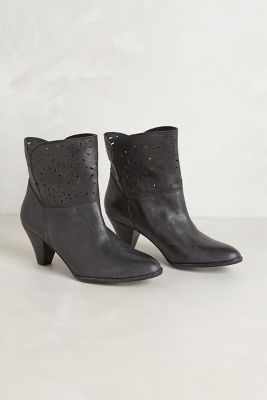 Anthropologie
What are your favorite transition pieces?