Last week I had a few hours to browse in stores and see what "looks" retailers are showing:
1.
Ponchos
- YES THEY ARE BACK...plain colors, small plaids, large buffalo plaids, buttons on the shoulder, buttons on the side, belted and unbelted, fringed,etc etc. I am not a fan of ponchos..oh yes I had my moment in them, 10 plus years ago but found them (for me) to not be flattering at all. If one is 5'10, 25 years old and size 6, of course they look good but what doesn't? That said if you have that look going for you, why would you ever hide it under a poncho???? Another complicaiton one might face is handbags...do they go under or over a poncho...I think the only real solution is an oversized clutch (shout out to my friend Katie who always loves a large oversized clutch).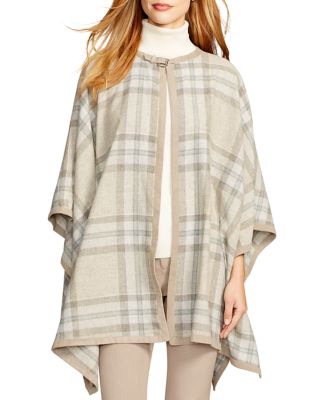 2.
Culottes
- you may know them as gauchos... call them whatever you like, I just call them unflattering for most of us. However I have to say I have seen some women wear them well, especially with great boots, tights and a long vest.
3.
Vests-
long, short, wool, cashmere, boucle, with a faux fur collar, with a scarf, these are also EVERYWHERE. I think some styles can be flattering and certainly update one's outfit for Fall 2015. The problem for many of us is trying to decide what to wear under a vest ...a blouse, a turtleneck (definitely not for me and my chin/neck area), a tee???? Its enough for me to choose my skirt or pants and a top and accessorize as well as choosing footwear...I really do not need any more decisions to make when I get dressed.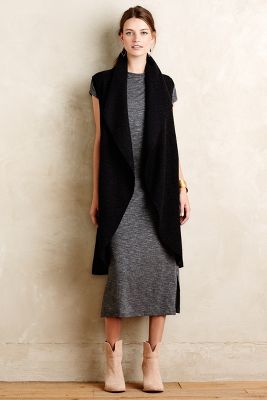 4.
Boots
- Boots and booties are everywhere in every color and fabric. One somewhat new (for this year) is the amount of over the knee options being offered; fabulous look for some woman ( I wish I was one of those women).
5.
Faux Fur
- detachable collars/stoles, scarves, vests, jackets, coats, all can be yours in faux fur.