Say hello to my new handbag, the Kate Spade Minka in sea foam green: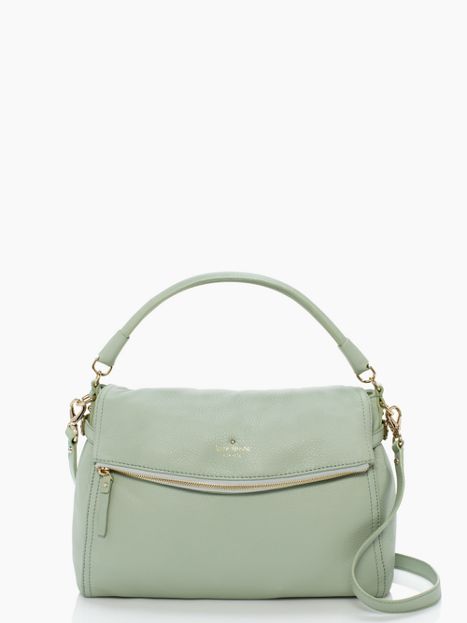 It will absolutely be a foundation piece of my spring/summer wardrobe. In fact, I am sure I will carry this bag into fall. To me it is a neutral and I plan to wear it with pretty much every color in my wardrobe. A good friend laughed when I told her this and said I am the only person in the world who would call this color a"neutral". That could be true. You may find me a bit over the top at times in my wardrobe but hopefully I will never bore you. I think women in the 40 plus age range walk a narrow line..how can we stay stylish without being frumpy? I believe knowing our personal style and being confident in our choices is important. As I think about this topic I realize what is conservative for me is way too much for some and not enough for others.
If you a fan of the classic style, perhaps wearing a multi strand pearl necklace instead of a single strand will feel adventuresome. Try a larger pearl stud earring. Wear 2 bracelets instead of one. Pick a handbag in your favorite color and let it stand out and not "match" anything in your outfit. Do a "half tuck" of your classic white shirt.
If you are an "artsy" dresser, give a basic black pencil skirt and white shirt with simple jewelry a try. If every single earring you own dangles from your ear lobe try a stud. If you favor oversized handbags, try a clutch.
Fashion should be fun and what is safe for one person is over the top for another and vice versa. Its important we take a few risks in all parts of life, including fashion. Have fun, mix it up a bit and please share in the comments section below what your biggest fashion risk has been.