Hello. I apologize for not posting last week. Our son was married on 8/17. It was a joyful and beautiful celebration. We feel beyond lucky to welcome such a fabulous young woman into our lives (she has been in our hearts since we first met her and now officially our daughter in law). We also have become close to her wonderful family and look forward to seeing them often in the future.
Now on to some of the fall fashion trends I have observed so far:
Moto Jackets are everywhere in all kinds of fabrics. If this is something that fits into your lifestyle and closet then go for a beautiful leather jacket:
Nordstorms: Marc New York


If not, then go for a lightweight knit one: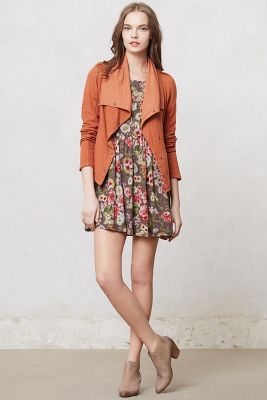 Anthropologie Tavi jacket
Mixed Media clothing is an import component in fall collections. Again leather shows up often: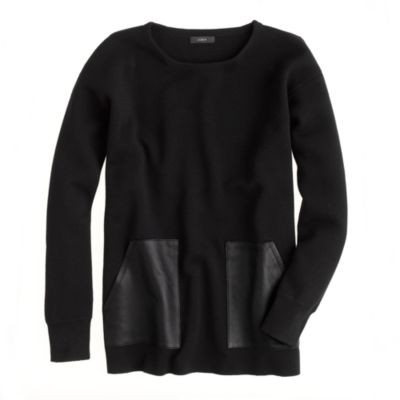 JCrew tunic
Boots as always are everywhere, both high and low styles.
Scallops?? Bows?? YES please!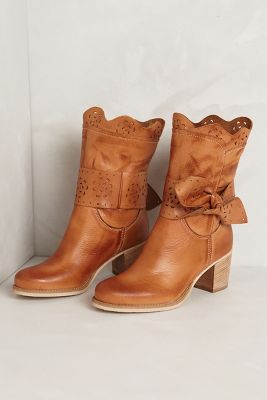 Anthropologie Booties
Finally I will say I love the return to the classic color schemes of maroon, camel, green and pumpkin. So easy to mix and match with items we already have in our closets.
I will have lots more trends to share with you in the coming weeks. What "must haves" are on your fall shopping list? Are there trends you love or those you cannot imagine ever wearing? Please share in the comments section below: